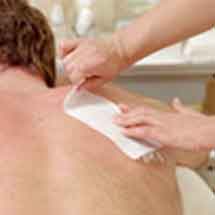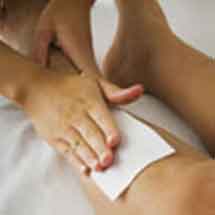 Waxing Hair Removal
Eau Claire Institute of Electrology has electrologists certified in waxing to provide services to those who want a quick, though temporary, removal of hair to achieve that smooth look and feel.
Popular areas of waxing are underarms, arms, bikini line, legs, fingers, toes, men's backs and chests.
Because multiple face waxing of the upper lip, chin and sides of the face can exacerbate the hair growth problem, we limit our provision of facial waxing to the eyebrow area, where this doesn't have the potential to stimulate growth.
Training for certification in waxing is also offered to licensed electrologists through the school's teaching program.